Hedegård, E. D.; Jensen, F.; Kongsted, J. J. Chem. Theory Comput. 2012, 8, 4425
Contributed by
Steven Bachrach
.
Reposted from
Computational Organic Chemistry
with permission
What is the appropriate basis set to use for computing optical rotations? Hedgård, Jensen, and Kongsted examined the optical rotation of
1-6
using B3LYP and CAM-B3LYP at two different wavelengths.
1
They examined a series of different basis sets, including the aug-pCS sets
2
(developed for NMR computations), the aug-cc-pVXZ series and 6-311++G(3df,3pd). They compared the computed optical rotation with the different basis sets with the value obtained from an extrapolated basis set computation. The mean absolute deviation using either B3LYP or CAM-B3LYP at the two different basis sets are listed in Table 1. The bottom line is that aug-pcS-2 is the preferred method, but this basis set is rather large and computations of big molecules will be difficult. The aug-pcS-1 set is the best choice for large molecules. Errors with the extensive Pople basis set and the aug-cc-pVXZ sets are quite sizable and of concern (especially at the shorter wavelength). It should also be mentioned that even with the largest aug-pcS basis sets extrapolated to the CBS limit, the computed value of the optical rotation of
3
has the wrong sign! Clearly, basis set choice is not the only issue of concern. We remain in need of a robust methodology for computing optical activity.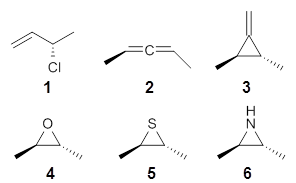 Table 1. Mean absolute deviation of the optical activities of 1-6 evaluated at two wavelengths.



589.3 nm

355.0 nm

Basis set

B3LYP

CAM-B3LYP

B3LYP

CAM-B3LYP

aug-pcS-1

4.5

2.2

20.8

15.3

aug-pcS-2

1.4

1.1

4.0

1.5

aug-cc-pVDZ

15.6

13.6

62.2

144.1

aug-cc-pVTZ

3.9

6.3

9.2

37.0

6-311++G(3df,3pd)

6.4

10.3

20.5

40.7
References
(1) Hedegård, E. D.; Jensen, F.; Kongsted, J. "Basis Set Recommendations for DFT Calculations of Gas-Phase Optical Rotation at Different Wavelengths,"
J. Chem. Theory Comput.
2012
,
8
, 4425-4433, DOI:
10.1021/ct300359s
(2) Jensen, F. "Basis Set Convergence of Nuclear Magnetic Shielding Constants Calculated by Density Functional Methods,"
J. Chem. Theory Comput.
2008
,
4
, 719-727, DOI:
10.1021/ct800013z
This work is licensed under a
Creative Commons Attribution-NoDerivs 3.0 Unported License
.